PHOENIX Electric,
a Lighting Science Company

We light up the future by offering lighting solutions for the new century.

PHOENIX Electric,
a Lighting Science Company

Advanced and active, we continue to take on challenges.

PHOENIX Electric,
a Lighting Science Company

Our lighting products are used in Japan and around the world.
ENGINEERING STRENGTHS

ENGINEERING STRENGTHS
scroll
A new development concept derived from the pursuit of originality
We started out as a halogen lamp manufacturer, and have focused on developing products including discharge lamps, super-high pressure-mercury lamps, and LED lamps that satisfy customers. We have created proprietary products based on original and innovative ideas.
To meet ever higher engineering needs, we optimize respective technologies including optical design, mechanical design, electrical and electronic design, development of light sources, and glass processing. When developing products, we consider the various circumstances of use by customers. We remain committed to developing high-performance, high-quality products that differentiate us from competitors.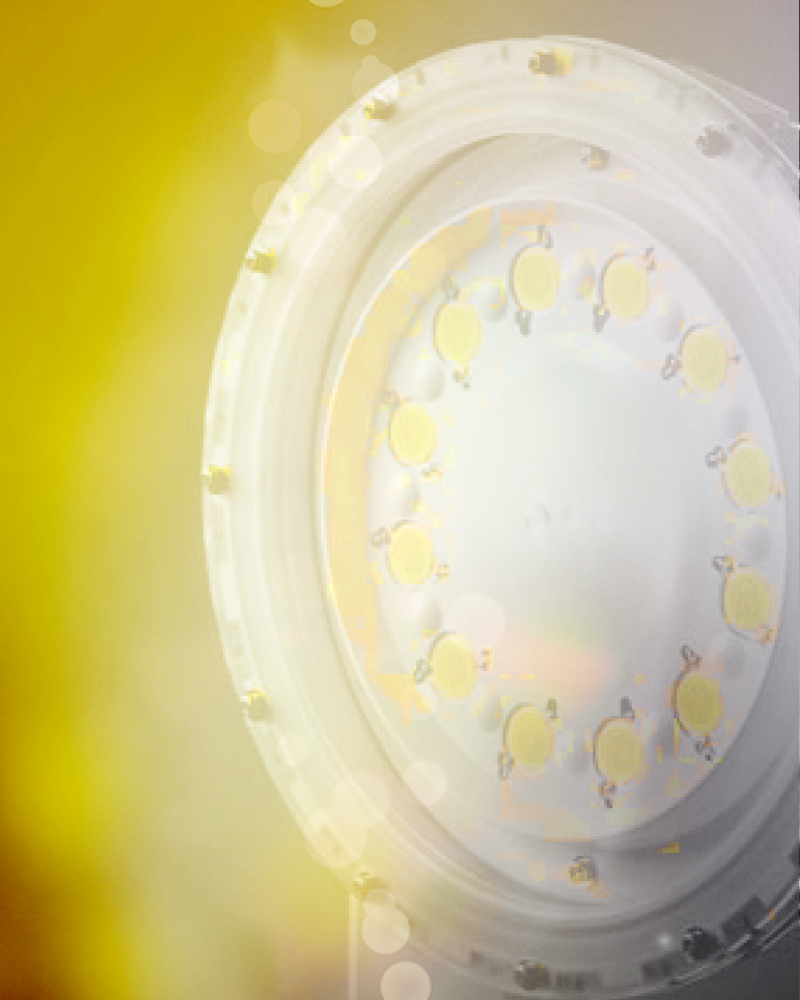 Leveraging the characteristics of LEDs to create new demand
We were quick to recognize the potential of ultraviolet (UV) LEDs and infrared (IR) LEDs and to conduct R&D. In 2018, we became the first company in the world to develop a super-wide band LED element that can emit light of a very wide range of wavelengths from near-ultraviolet to near-infrared
(as of July 31, 2018, based on our survey).
The super-wide band LED element is expected to be used in various industries including medical care, analysis, scientific measurement, and consumer appliances as a new compact energy-saving light source that does not require maintenance.
Our LED development policy
We offer LEDs that meet the needs of customers.
We accept orders for prototype production and small lot production.
We make proposals including optical designs, aiming to create new technologies together with customers.
Market and usage
Machine vision / Medical care (blood testing apparatuses, endoscopes) / Color night vision (traffic monitoring, security cameras, other security solutions) / 3D printers, large printers, projectors / Printing, curing, biometrics authentication, image recognition / Infrared beacons, optical communication, optical sensors / Banknote sorting / Automated driving, AI, IoT / Stage lighting, projection mapping / Marine engineering, space and astronautical engineering / Non-destructive inspection / Beauty and aesthetic treatment / Cultivation of plants and organisms / Renewable energy
Our mission
We endeavor to improve convenience for customers by maintaining a flexible system.
We excel in developing lamps to original specifications and supplying customized products that meet the detailed specifications of customers, rather than standard products.
For this reason, we are involved in the new product development phase at customers to determine the specifications, etc. We repeat the cycle of design, prototype production, testing, and evaluation before commercialization. This makes it possible to offer high-value-added products and services that competitors cannot match.
Advanced and active
We apply our engineering strengths to new challenges.