Projector Lamps

Our lighting products are used in Japan and around the world.
Projector Lamps
Projector lamps are used as the light source of cinema projectors such as home theaters and data projectors for presentations in meetings, showrooms, exhibition halls, and classrooms.
We have developed a double-seal structure that is indispensable for manufacturing high-performance super-high-pressure mercury lamps. We deliver unparalleled performance in this field based on our advanced technologies.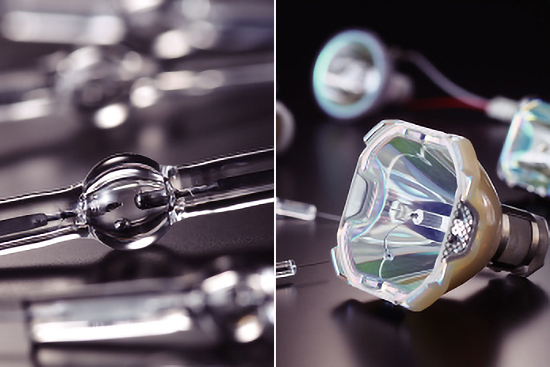 Proper Disposal of Mercury-containing lamps
Properly dispose of mercury-containing lamps according to Local, State or Federal laws.